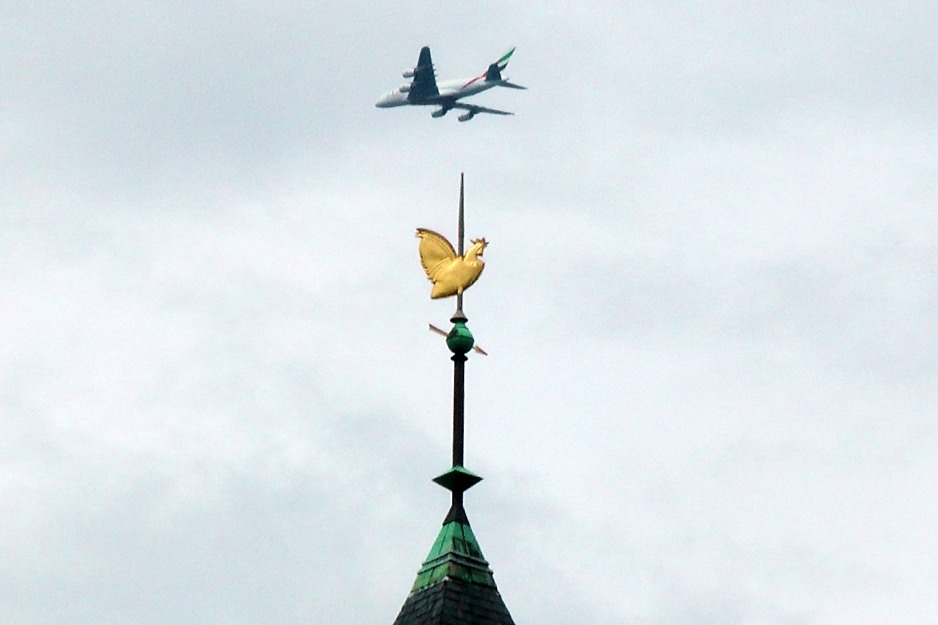 22.08.2012
"Pin-the-Plane" is a game I can play by just leaning out of my window.

Concept
There are some parameters one must get right to Pin-the-Plane:
- The wind must be right for planes to follow this particular eastern airway from Schiphol, Amsterdam to Hilversum where I live. This wind should also make the rooster's profile fully visible.
- The angle of the plane must be right. Light planes fly too high. Heavy planes fly into the bell.
- The light must be right. Long exposure times result in vague shapes.
- No low clouds, no rain.
- And of course the reaction time of my finger to the camera's button.

Today I got a highscore!