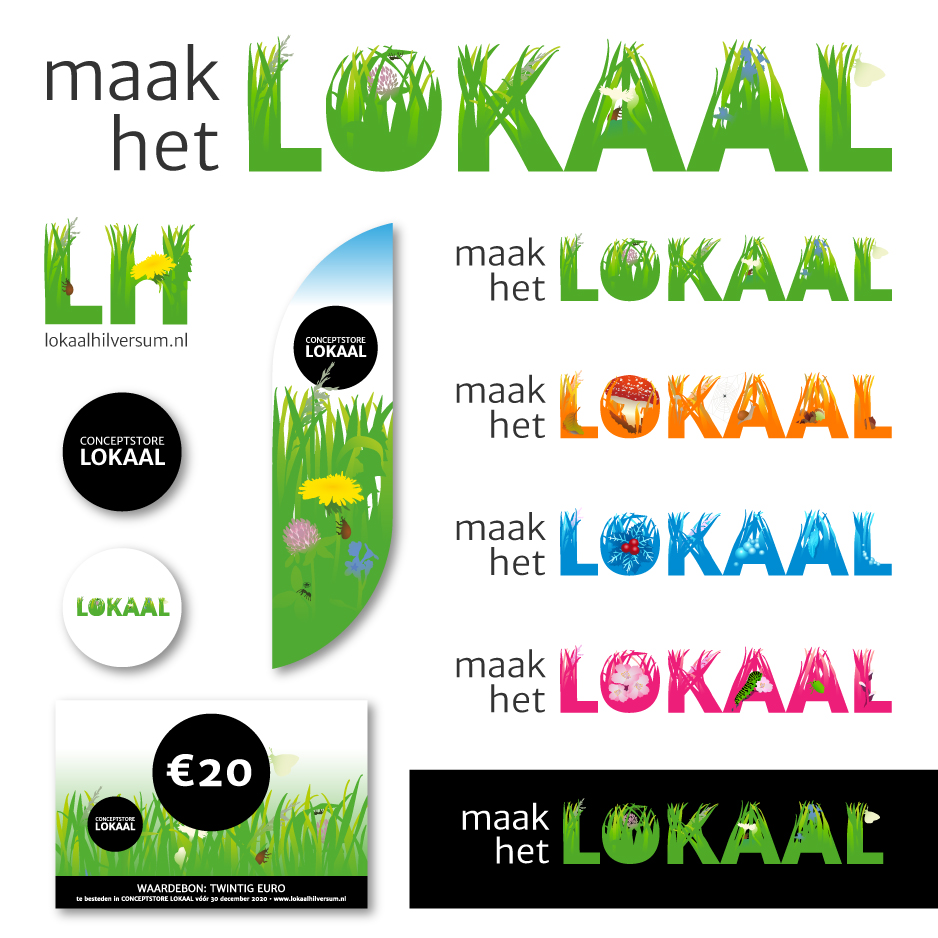 01.08.2020
Identity for 'maak het LOKAAL', a foundation to promote local makers and their products.
Concept
Together with friends we created this concept to showcase everything local entrepreneurs craft, make and produce, from sustainable soap to homemade cider, biological flowers and creative wood carvings. Everything that comes up like grassroots is welcome – in every season of the year.
In cooperation with
Arjaan Hamel, Anouk Houberichts, Frédérique Spoel, Janneke Boos, Marida Jacobs, Michel Bogert, Toma Smit and Wietse Bakker.
One of the projects of the LOKAAL foundation was a locally built conceptstore at De Kwekerij, a temporary city park next to the train station.
Links
lokaalhilversum.nl